Jennifer Lopez's Brunch Outfit Recreated For Under $115!
The Casual Brunch Outfit – Jennifer Lopez Edition
If you're looking for a casual outfit brunch outfit that's good enough for the stars, you've come to the right place. This is Jennifer Lopez's brunch outfit in Miami for eating out with her boo.
While her shoes are Alexander McQueen and cost $490 alone, we're going to replicate this outfit for under $115.
Buckle up, we're going to a bunch of stores!
Working our way from top to bottom, we'll start with the accessories.
She's got on her classic Jenny from the Block big hoops. For $34.50, you can get your custom hoops with your own name in them! This look is super cute and super personal. Otherwise, if you prefer to stick to budget, you can get a simple pair of hoops for under $10! Pair these hoops with a classic pair of aviators, and the accessories are done! Windsor sells this pair of aviators (shown below) for $10.90.
Next, a classic staple to any wardrobe is a simple turtle neck! This beige sweater can be used in a similar fashion to J'Lo, or you can make it your own and pair it with a nice pair of black joggers. For only $26, this sweater is from ASOS.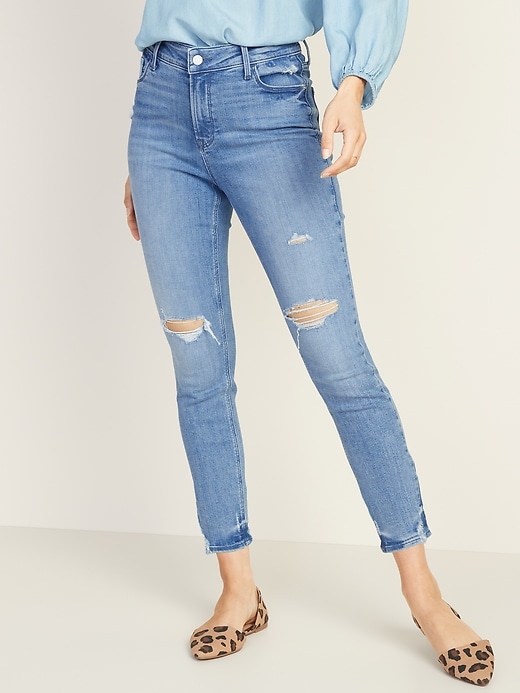 Moving down the line, a similar pair of distressed jeans can be found at Old Navy. They're currently on sale for $20. If you're not sure about the fit of these jeans, you can pair with your own favorite distressed jeans that you already have.
Last but not least for this outfit, is the shoes!
Most of us are ballin' on a budget. You can get a similar look for only $45. Admittedly, when looking at the similarity between these two pairs of shoes, that's a great deal seeing as her pair is $490. Once again, these beauties on the right are from ASOS.
Looking at our cheapest options, Jennifer Lopez's Brunch outfit look can be achieved for about $112, which is cheaper than her shoes alone! Prefer to get the custom earrings? That increases your total by $24. Grand total: $136.50! Not bad for dressing from head to toe.
Want more articles like this? Comment and tell me who your favorite celebrities are so we can recreate more looks in the future!