Best Nail Polish Shades for Darker Skin Tone
Your skin tone is not an indicator of beauty, and this is a known fact. However, some colors look better against certain skin tones. And not everyone can decipher what works best for them, as beauty products have become so elaborate, and it's tough to choose what works for you.
On top of this, it particularly appears so difficult to choose beauty products for dark skin because of the prejudices that have been set against it. But we are here to have your back. In this article, we will cover the best nail polishes for dark skin so you can ready your nails for the next event.
Shades of Blue
For a long time, people had this misunderstanding that dark and bold colors do not look good against dark skins. However, the stereotype has now been broken as many influencers and celebrities are wearing bold colors against dark skin. The Muslim women on Instagram are often seen posting pictures with this nail paint.
One such color is blue or cobalt blue. Blue is a color that has been explored recently by many influencers. If you have a dark skin tone, you can pull off cobalt blue and look stunning for the next event. You can add some oomph to your look by adding a few bells to the color. No doubt silver and cobalt blue look amazing together. You can also add a top coat of silver nail color - to add another dimension to the beautiful blue shade.
Brown - The Shade of Earth
For the longest time, brown has been ignored by many people. However, when you apply brown shade nail polish to any skin tone, especially darker skin tone, the hue is something out of this world. You can pair this nail color with white clothes, and it will look flawless on you. You can choose between dark brown and light brown as both shades will look good on a dark skin tone.
Orangy Orange
Well, we know what you're thinking. Orange is not a good color for your nails, but what if we tell you that you've been wrong this whole time? Orange is a whole vibe when you pair it up with a darker skin tone. This color is so vibrant that it will make you stand out from the crowd. You can also pair your orange nail color with neon accessories for the perfect summer look!
Olive - A Color to Always Have Around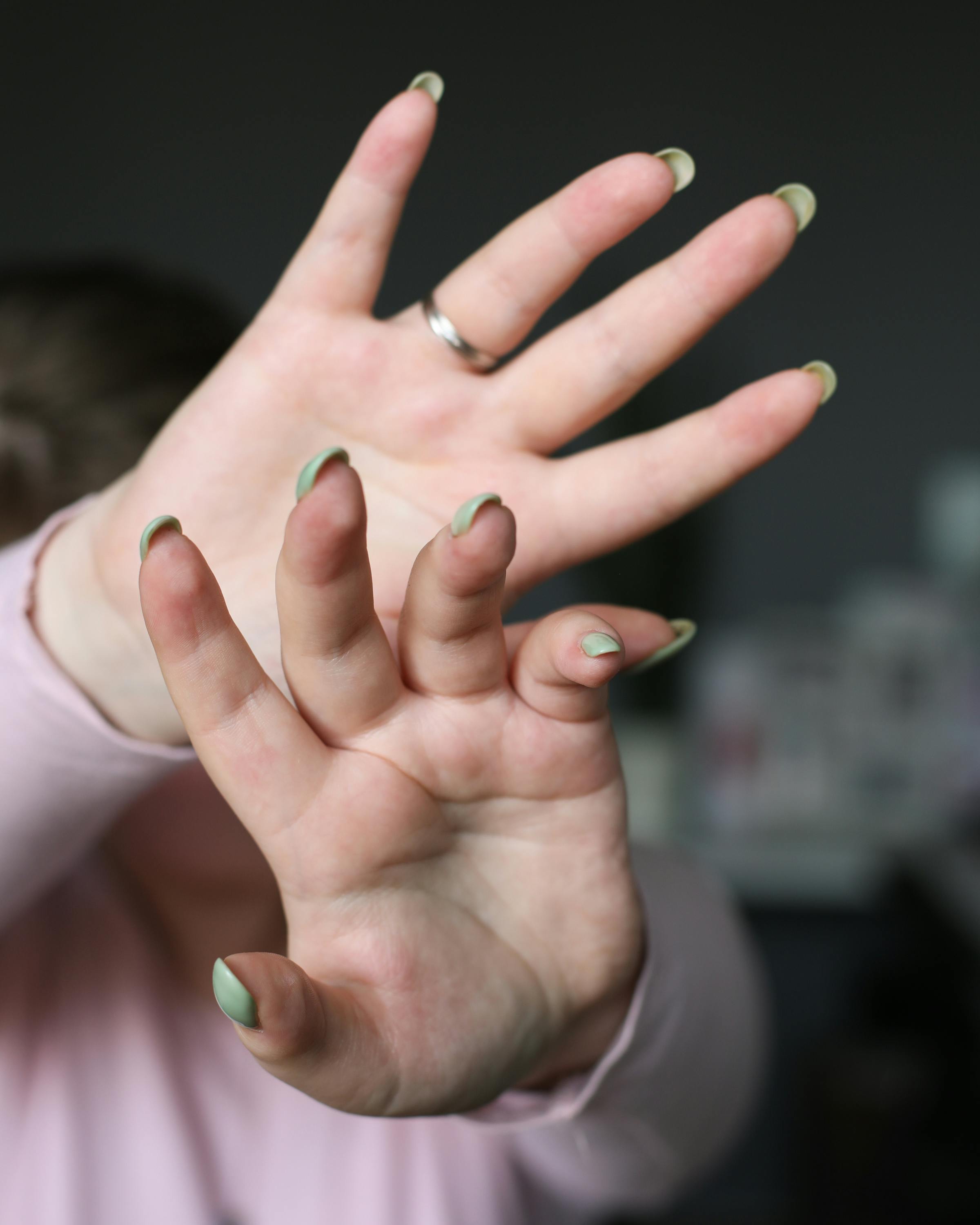 Olive green is a stunning color that has been ignored all this time. Brands did not focus on it as much. However, recently this color has been an occurrence in every collection. Especially during winters, you might see people wearing olive jackets with brown or black inners. Similarly, olive green is a stunning color for your nail color too. You can pair your olive green nail color with golden accessories such as rings and watch. It will definitely look stunning on You!
The All-Time Favorite Pink
Yes, we know that we have talked about golden pride colors as they look great against dark skin tones. However, light colors like pink also look gorgeous on such tones. White outfits or nude-colored outfits would look amazing with pink nail color. All you have to do is make sure that you choose a soft shade of pink.
Cream Color for a Decent Look 
The cream color has been used by celebrities and influencers for a long time now. However, people with darken tone do not particularly opt for this color. However, the cream color looks stunning on dark skin. The contrast between cream and any other shade gives an amazing look, especially when you wear block-colored clothes with them. So for your next formal meeting or a casual lunch, you can apply cream-colored nail polish and look your best!
The Gorgeous Purple 
Purple is a beautiful shade that looks flattering on every kind of skin tone. However, the contrast between dark skin tone and purple is something that looks beyond beautiful. You can create a formal look by wearing a light shade of purple and make it casual by putting on a dark shade of purple color. Both shades of purple would look stunning against dark skin tones. You can pair up these colors with any type of white or black outfit.
Rock 'n Roll with Neon
We know what you're thinking. Neon? No way! Let us tell you something; neon looks gorgeous on a darker skin tone, and that's a fact. The pop of color really stands out and makes your hand look different and chic. You can pair a neon-colored nail polish with block prints, and we guarantee that you will be a sight to behold to everyone at your next party.
The neon color looks stunning with any outfit, especially black or white. You can create a perfect look by pairing up the perfect accessories with it. There are not a lot of breathable nail polishes available in this shade - but they will come very soon, considering the hype around neon these days.
Black - Not to Be Missed
We know that black is not a popular color for nail polishes. But nothing can beat how stunning black looks on darker skin tones - in fact, any skin tone. The perfect contrast or blend situation that black color creates is stunning and like no other color.
Once you are wearing black nail polish, you can wear any colored accessory and any color of the outfit, and your nail polish will pop out and make you look great at any event. If you are going to a wedding or any party, you can embellish your black nail polish it's on Files and add oomph to your look.
The Final Words 
People have been discriminating against darker skin tones for centuries. However, there is nothing as stunning as a dark skin tone. You can play around with many beauty products and create a perfect look for yourself. This is why we have created a guide for the best nail polishes that will look great on you. For example, a collection of black, pink, and orange. These colors are great against darker skin tones and help give your nails a perfect look.